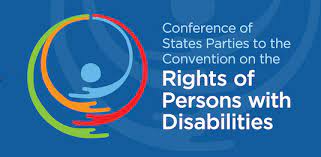 16th Conference on State Parties on the CRPD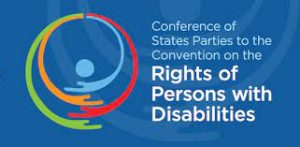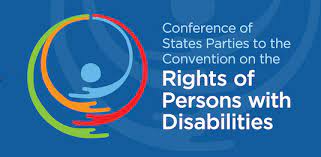 16th Session of the Conference of State Parties (COSP) to the Convention on the Rights of Persons with Disabilities (CRPD)
Harmonizing national policies and strategies with the CRPD: Pacific achievement and challenges around core policy instruments and disability services.
Date: Thursday 15 June 2023
Time: 4.45pm – 6.00pm (New York time)
Venue (face-to-face): UNPRPD Meeting Room – Amartya Conference Room, 304 East 45th Street, New York, NY,10017.
Join us online at : https://us02web.zoom.us/j/87548442610 (Meeting ID: 875 4844 2610)
Times in the Pacific:
Fiji – June 16th 2023 starting at 8.45am
Samoa – June 16th, 2023 starting at 9.45am
Tonga – June 16th 2023 starting at 9.45am
Vanuatu – June 16th 2023 starting at 7.45am
Solomon Islands – June 16th 2023 starting at 7.45am
Palau – June 16th 2023 starting at 6.45am
Kiribati – June 16th 2023, starting at 8.45am
Tuvalu – June 16th 2023, starting at 8.45am
Cook Islands – 15th June 2023, starting at 10.45am
 Background:
Realising the rights of persons with disabilities requires legal harmonization, policy reforms, available disaggregated data, and adequate resourcing to ensure that persons with disabilities enjoy the basic human rights, access services, and live independently.
While we welcome progress made in the past five years to reform legislation and policies, applaud the efforts to include the Washington Group questions in census and survey, however, this has not translated into adequate resourcing to ensure persons with disabilities can access services, secure adequate income, have employment opportunities and access education amongst others, Persons with disabilities are amongst the poorest with poor health and education outcome.
The side event will discuss some key achievements and challenges in reforming legislation and policies and translating data into policy and program intervention with the adequate level of resourcing needed for reach and coverage in the Pacific.
Program:
Moderator: Ms. Lisa Lamont Adams, Research and Diversity Advisor, United Nations Partnership on the Rights of Persons with Disabilities (UNPRPD)
Welcoming remarks:  Mr. Setareki Macanawai, Chief Executive Officer, Pacific Disability Forum
Opening Statement: Ms. Andrea Cole, Director, Disability Equity and Rights, Department of Foreign Affairs and Trade, Government of Australia.
Speakers:
Speaker 1 – Mr. Rioli Deldeab Deduna, Director, Department of People Living with Disability, Government of Nauru
Speaker 2 – Ms. Princess Heleina Raukete, Manager Social Policy & Services, Ministry of Internal Affairs, Government of Cook Island
Speaker 3 – Ms. Faatino Utumapu, General Manager, Nuanua O' Le Alofa (National OPD), Samoa
Speaker 4 – Ms. Nelly Caleb, National Coordinator, Vanuatu Disability Promotion & Advocacy (National OPD), Vanuatu
Followed by Q&A
Closing Statement: Ms Paula Tesoriero, Chief Executive of Whaikaha, Ministry of Disabled People, Head of the New Zealand Delegation to COSP16, Government of New Zealand
_._,_._,_