World Press Freedom Day
Shaping a Future of Rights: Freedom of expression as a driver for all other human rights
2023 year marks the 30th anniversary of World Press Freedom Day.
The international community faces multiple crises: conflicts and violence, persistent socio-economic inequalities driving migration, environmental crises and challenges to the health and wellbeing of people all around the world. At the same time, disinformation and misinformation online and offline proliferate, with serious impact on the institutions underpinning democracy, the rule of law and human rights.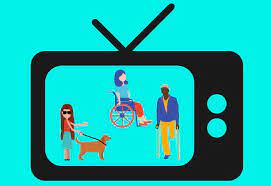 The media play an important role in the advancement of the rights of persons with disabilities and it is a free and informed media that ensures that their voices are heard.
The right to freedom of expression, enshrined in Article 19 of the Universal Declaration of Human Rights, is a prerequisite and a driver to the enjoyment of all other human rights.