The Pacific Disability Forum (PDF) is working with Women Enabled International (WEI) to identify the legal, policy, social, and communication barriers that impede access to essential sexual and reproductive health (SRH) and gender-based violence (GBV) services for women and young people with disabilities in Vanuatu, Fiji and Samoa. Based on research findings, PDF and WEI will propose a set of recommendations for States to improve access to SRH and GBV services for people with disabilities in those countries. 
As part of this joint work, in the last months, PDF has collaborated with WEI and local consultants to organize focus group discussions and interviews with women and young people with disabilities living in Vanuatu, Fiji, and Samoa. Through these conversations, PDF and WEI aimed at having a better understanding of the experiences of women and young people with disabilities around three priority issues impacting their fundamental rights at the intersection of gender and disability: sexual and reproductive health and rights, legal capacity, and gender-based violence. With the support of PDF, WEI has also conducted remote interviews with key stakeholders, including local disabled people's organizations (DPOs), organizations providing sexual and reproductive health services, gender-based violence services, emergency services, non-profit umbrella organizations, State officers, and UN agencies to know their perspectives on these issues.
Last May 25, PDF and WEI engaged in an extremely productive meeting with representatives from the Samoan State, the United Nations Population Fund and other relevant actors to share our country-specific research findings and recommendations. Both organizations are also planning to finalize their research on Vanuatu and Fiji in the coming months and then meet with relevant stakeholders to discuss our findings and recommendations with them.
PDF and WEI partnership decisively contributes to the effective implementation of a project WEI is implementing with the United Nations Population Fund – Pacific Sub-Regional Office (UNFPA-Pacific) to improve access to SRH services and gender-based violence GBV services for women and young people in the Pacific region. This project is funded by the Australian Government's Department of Foreign Affairs and Trade (DFAT) as part of their Transformative Agenda for Women, Adolescents, and Youth in the Pacific ("Transformative Agenda").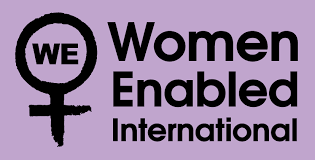 SOURCE: PDF