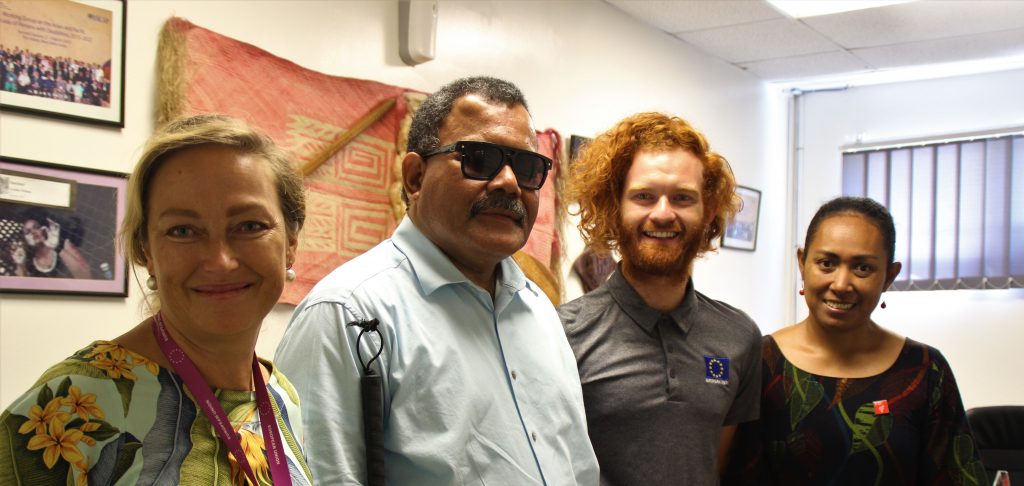 Disability Inclusion is at the core of the work being carried out by the Pacific Disability Forum and this has been commended by the International community.
The Forum was recently graced with the presence of the European Union Head of Politics and Trade, Ms Galia Agiseva who was accompanied by Political Officer, Michael Payer who spoke highly of the achievements by the various national member organizations of the Pacific Disability Forum.
Amongst issues discussed, paramount was the strategic partnership between the European Union and the Forum for better cohesion in the work of advancing the rights of persons with disabilities and disability inclusion in the Region.
Pacific Disability Forum remains committed to ensure that the diversity of needs of its members are met and the effective implementation of its Strategic Plan.
The European Union was instrumental in the funding the first phase of the 'Regional Accessibility Standard Blueprint – Phase I' in 2018. The initiative aimed at supporting national governments, regional partners and others implement to ensure that build environment and infrastructure development is accessible and inclusive of persons with disabilities. 
The PDF look forward to more engagement and support from the EU in the implementation of its new strategic plan 2021 – 2025. 
 Source: PDR Secretariat